Welcome to RevealIT Solutions
We partner with leading software vendors and bring people, products and processes together to provide you with ITOM solutions that work for your business.
We also offer custom development services and add-on modules so you can expand your product capabilities or workaround critical product deficiencies that put your project at risk.
We have been a trusted advisor and implementation partner to companies ranging from mid-size organizations to Fortune 50 enterprises, and take pride in our customer's successes.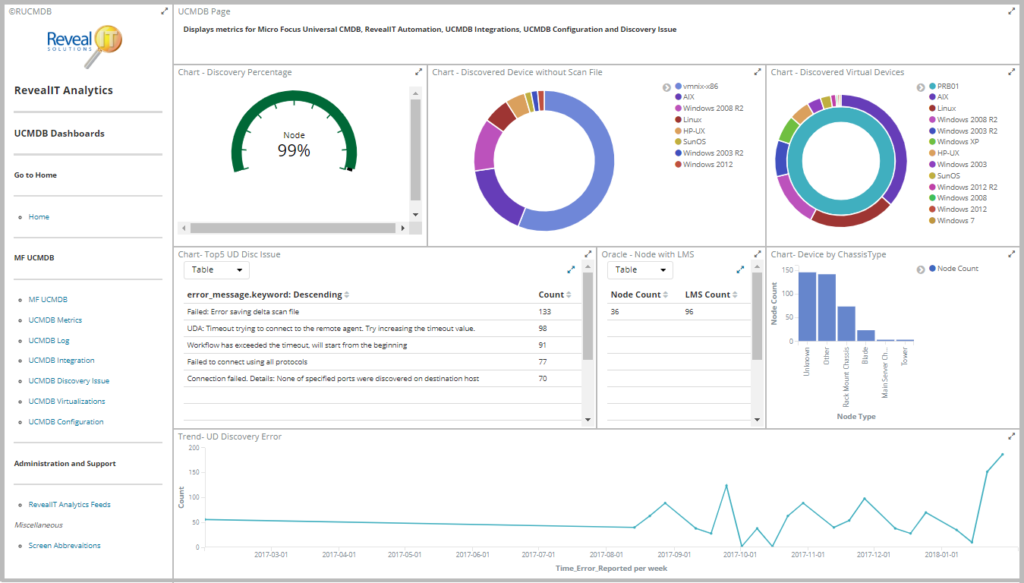 RevealIT Health Monitor
Get actionable information at your fingertips so you spend less time troubleshooting your MicroFocus UCMDB implementation and more time on adding business value! Transform your team into 10x admins!